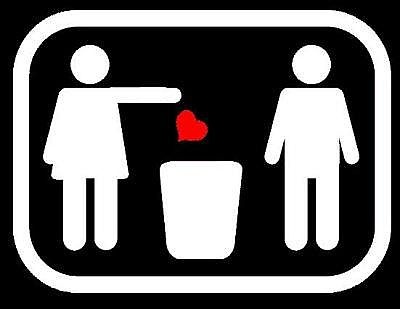 As summer rapidly approaches one can't help but be excited about the prospects of: tropical vacations, shirtless volleyball in the park, rooftop happy hours, and endless events and activities. Apparently some are a little too excited, because we have realized here in the TicketProxy office that pre-summer season also happens to be breakup season. We came to this realization the other day when discussing how many people we know (including ourselves) whose relationships have ever fizzled out right on the brink of summer. And let's be honest, most of us would rather be in a relationship during the boring winter months when we're pale and weigh 5 extra pounds. By the time May/June rolls around it seems that all anyone wants to do is be single and party, and who can blame them?? So in honor of the split season, we have come up with a list of our top ten favorite breakup songs...bring on the water works!
Breakeven- The Script
With or Without You- U2
Don't You Want Me- Human League
Almost Lover- A Fine Frenzy
Apologize- One Republic
Walk Away- Ben Harper
I Don't Want You Back- Eamon
Water Runs Dry - Boyz II Men
You've Lost That Lovin' Feelin'- The Righteous Brothers
Ridin' Solo- Jason Derulo
Let us know which ones we forgot!