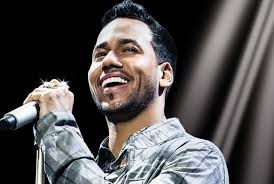 The "Romeomania" craze for Romeo Santos and his music continues in Denver, June 14th, Formula VOL 2 World Tour @ Pepsi Center. This "King of Bachata" has been dominating the charts with his new music genre of eclectic fusion of traditional Latino rhythms like bachata, with R&B and inflections of hip-hop, much to the delight of his many fans, worldwide!
Clearly, his talent knows no bounds. Following groundbreaking years that saw him set records in multiple arenas, Santos' success is testament to this new kind of music, topping the Billboard charts with his consecutive hit releases, Formula VOL 1 (2011) and the latest Formula VOL 2 (2014). These instant successes have enhanced the image of Santos between his Latin fans and led to a growing interest and audience from non-Latinos. Santos is one of the relatively few Latin performers with the ability to bridge the traditional musical gap between Spanish and English speakers. Though he has not pursued a crossover approach from Spanish, to expand his presence in the English-language mainstream, he has sought the collaboration of English speaking music artists, on both the Formula, Vol 1 and Formula, Vol 2 recordings.
The instant hit Formula, Vol 2 disc includes hits " "Eres Mía", "Cancioncitas de Amor ", "Inocente", " Propuesta Indecente", "Yo También" (featuring Marc Anthony), and "Odio" (featuring Drake), "Animales" (featuring Nicki Minaj), "Necio" (featuring Carlos Santana).
Previous Formula, Vol 1 disc - "Promise" (with the participation of the singer Usher), "Rival", with the participation of Mario Domm (rock band Camila); and the piece "All Aboard", with world-renowned Hip Hop singer/rapper, 'Lil Wayne.
Despite his enormous popularity, - in the U.S., we're only getting clued in to what the Spanish-speaking world already knew: Romeo Santos is one of music's biggest stars — in any language.
Tickets available, www.ticketproxy.com
or
Order by phone, (303) 997-7205, 10a-6p, MST.