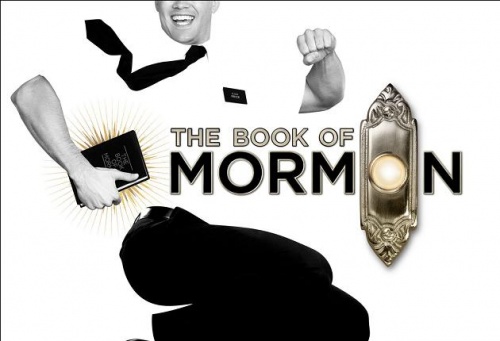 While we are a ticket brokerage, we absolutely detest what some marketers and brokers do to lure unsuspecting customers to their site. So in response, we'd like to provide all the consumers out there with some 'red flags' to look for when looking for The Book of Mormon tickets in particular; this is equally applicable to any other concert, theatre, or sports ticket purchase.
Tip #1: Don't Trust a Domain Just Because of it's Name
Don't go by domain name... many venues DO NOT have matching domain names. Here's an example:
You search for "Pantages Theatre" in Google and your top two results are www.broadwayla.org and www.pantages-theater.com. Most people would look over broadwayla.org and go for the domain that has the theatre as it's domain name. Wrong choice! Even after entering the site, it looks just like a reputable theatre website, with links to other cities and even listings of shows on a calendar followed by available tickets. This is in fact a marketer, and in my personal opinion, a marketer with a complete lack of scruples. They have made a deceptive site that tricks the visitor into thinking they are actually at the venue website. The correct domain to find the actual venue would have been www.broadwayla.org. As a note, .org doesn't always denote a reputable site either... so don't fooled.
You may be asking yourself, "How the heck am I supposed to know the difference if unsavory marketers are making look-a-like sites?" Well, read on... I'll provide you with a few more tips.
Tip #2: Four Red Flags
Be aware of the site you're at. Using the Book of Mormon at Pantages Theatre example again, if you end up at a site, even if it doesn't seem questionable, look for the following red flags, if you see any of these, look elswhere (unless you're looking for sold out or premium tickets, of course):
Scroll down to the bottom of the page and look for a disclaimer of any kind that says something along the lines of: "We are not affiliated with any venue or box office." Anything that looks remotely similar means you're not at the venues website... actual venues don't need smallprint disclaimers!
Look at the ticket prices! If you're looking for Orchestra tickets and they list 50 of them, ranging in price from $200-$2000, or even 10 tickets that have a broad range of prices, it's not the box office! It's a broker or marketer. The typical theatre production will have between 3 and 5 standard price tiers (i.e. $59, $79, $99), not tons of different arbitrary price tiers (i.e. $150, $152, $161, $183, $205, $206, etc.).
Look for more disclaimers. On the ticket results page, nearly all brokers and/or marketers will have additional disclaimers in small print. The most common disclaimer to look out for says: "We are a resale marketplace, not a box office or venue."
Look at the checkout page. If you've gone all the way to the checkout page, look at the URL; are you still at the same website or did it take you to an off-site checkout page? If you're not, you are almost definitely at a broker or marketers site. This in itself doesn't mean the page is fraudulent and that you shouldn't do business with that website, but take notice of the URL if you think you're buying from an acutal venue. The most common checkout redirect is to www.tickettransaction2.com. This is the same one Ticket Proxy has. This means with 100% certainty that you are buying from a broker or marketer; which again, if that's where you're trying to buy your tickets, you're fine. But if not, search even further.
Tip #3: Look at the major ticket sites first.
If you don't know the site you're looking for, first go to Ticketmaster.com, Broadway.com, TicketFly.com, or LiveNation.com. Look for your event their, if the event is not sold through them, often they will have a link to the partner site/venue that is selling the tickets. If all else fails, use Google or Bing and make sure you use the first two tips.
For The Book of Mormon, here is a list of reputable sites to look at before you consider Google/Bing searching or looking for a ticket broker:
Ticketmaster.com
Broadway.com
BroadwayLA.org
DenverCenter.org
For city specific Broadway.com sites, try city + .broadway.com. For example: seattle.broadway.com or portland.broadway.com.
If your show is sold out and you have to go to a secondary marketplace or broker, compare prices. For instance, look at StubHub.com, but keep in mind you'll have to add 10% to the final price at checkout, or if fees aren't your thing, do a Google search for no fee tickets. Look at a couple different sites before you make up your mind, and make sure you're comparing the checkout page costs and not just the listing price... most sites will tack on a surprise checkout fee that ranges between 10% and 30% +!
Here's a list of Book of Mormon tickets we have access to, make sure it's sold out through the box office before you buy through us... we are a secondary marketplace and our tickets are above face value:
Denver, CO - Sold Out!
Los Angeles, CA - Not sold out as of 6/11/12 - Some shows sold out.
San Francisco, CA - Only available with purchase of 2012/13 season tickets or through secondary markets.
New York, NY - Many shows not sold out. Read Irene Levine's blog on how to snag NYC tickets.
Good luck everyone, and enjoy the show!